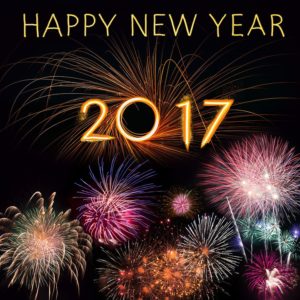 After a needed break for Christmas, I emerged from an egg nog induced coma, managed to fight my way out of a pile of discarded wrapping paper, trip over three different gifts that the kids haven't even played with yet, and grab three cookies on the way to the computer.  Why? Because I have important New Year's Eve knowledge to share.
New Year's is a ridiculous holiday.  It's mostly an excuse for people to stay up late and watch generic pop musicians lip sync while Ryan Seacrest does a bad Dick Clark impression.  Then, at midnight, a giant crystal ball, that everyone swears is brand new and designed especially for this year, but looks suspiciously like the ball from the past five years with a 2017 glued to it, descends slowly down a flag pole towards the most anticlimactic moment of Sunday, January 1st.  Then, after Jenny McCarthy is finished kissing people in Times Square, Mr. Seacrest asks people what their New Year's resolutions are.
Here is where everyone makes a their first horrible mistake of the year.  They vow that they are going to quit doing something, or to make more money, save more money, or to be more healthy.  And you know what?  8% of people achieve their goal.  8%.  Know why?  Because midnight on December 31st is no different from midnight on May 13th.  Except for the fact that in May, the weather is better and we'll be right in the middle of the Stanley Cup Playoffs.  There is nothing magic about New Year's.  If you're going to make a major life improvement, you have to choose to do it every day.  If you do insist on making resolutions and you don't want to be one of the 92%, how about picking something you enjoyed last year and vowing to do more of it.  Here are some examples.
Enjoy spending time with family?   Resolve to do it more often.
Enjoy going to the movies?  Go more often.  Can't afford to go more often? No problem.  Go to an early showing and then sneak into another movie after the first.
Enjoy crystal meth?  You really should get some help with that.
Enjoy reading?  Go to the library more often.  Or find a thrift shop with a really good book section.
Enjoy pigs feet?  EWW.
Or you could identify some things that you really hated last year and vow to avoid them.
Hate flossing?  You're in luck.  Word on the street is that it's a racket anyway.  (I am in no way qualified to give dental advice.)
Hate cold weather?  Resolve to take a trip to a warm destination.
Hate crystal meth?  Good for you!
Hate pop music?  Download the Overdrive app for your phone, get a library card, and listen to some audiobooks.
Hate lima beans?  Easy.  Stay away from lima beans.
Hate Mexican food?  You are a foolish, foolish, foolish person.
You may say, "Marc, what are your resolutions?"  First of all, it's very sweet of you to ask.  But I thought I made it clear that New Years Eve is more of a sham than Valentine's Day.  However, if you're going to force me to come up with some, here they are.
I resolve to keep avoiding Pink Floyd, Led Zeppelin, and The Who.
I resolve to keep buying my kids books in ridiculous numbers.
I resolve to finish a whole onion ring tower at Red Robin.  BY MYSELF.
I resolve to go backpacking.
I resolve to watch the 24 reboot and give you my honest opinion.
I resolve to take several naps.
Chance of success?  100% —  Happy New Year!
LINKS